A landmark hotel located
in the heart of downtown Naha

[ BEST RATE GUARANTEED ] Book on official website for best savings.
A landmark hotel located in the heart of downtown Naha
A landmark hotel located in the heart of downtown Naha Located just a minute on foot from Kokusai Street, we provide an open and relaxed atmosphere for our guests to enjoy the best of Okinawa style and comfort. Inspired by the natural sea and sky in Okinawa, the atmosphere provides a fusion of traditional culture and modern design in a single resort. Let us welcome you to your new and unique stay in Okinawa.
5 minutes walk
from Miebashi Station
Located just 5 minutes on foot from Miebashi Station (Yui Rail monorail). Enjoy your stay in Naha, Okinawa with convenient public transportation links in every direction.
News
Notice from the hotel
BEST RATE
GUARANTEED
Book on official website for best savings.
OFFERS BEST DEALS
Featured Accommodation plans

STANDARD TWIN

DELUXE TWIN
PREMIUM TWIN
STANDARD DOUBLE
DELUXE DOUBLE

UNIVERSAL TWIN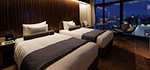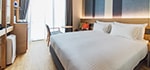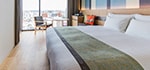 ROOMS
Experience not only the calm of the Okinawan sea and sky,
but also the comfort of Japanese culture.
Our guest rooms offer a relaxing environment with natural hues where guests feel tucked away among the Okinawan sea and sky.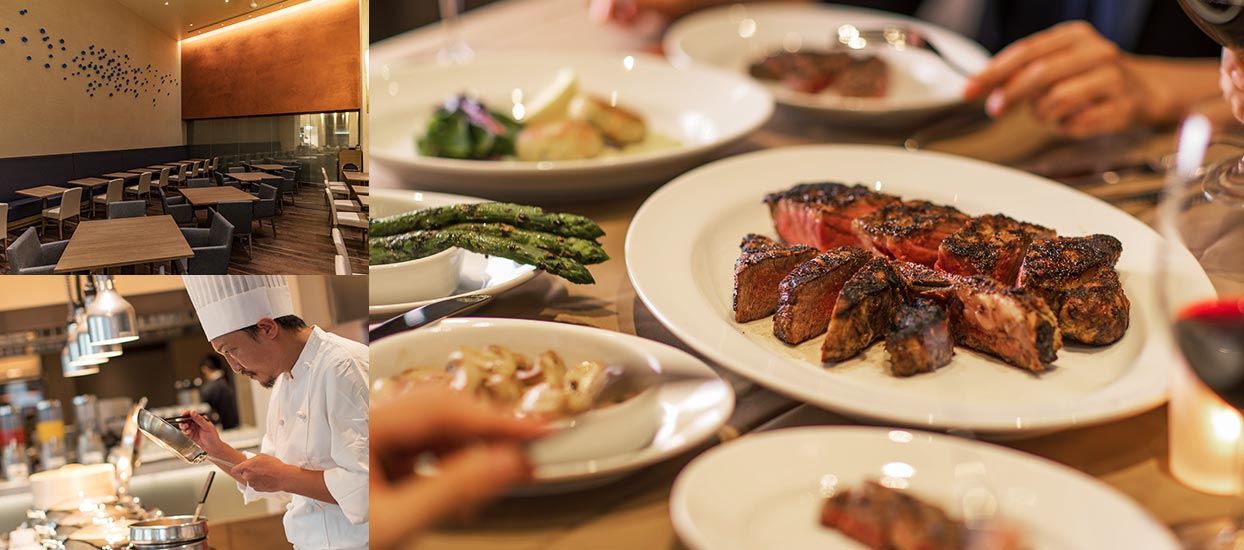 RESTAURANT
Enjoy quality dining in our steakhouse serving select aged meats and locally grown ingredients.
Our newly-opened steakhouse features authentic grilled dishes including local Black Angus beef and Agu pork, a local specialty full of umami and local flavor. From breakfast to bar time, enjoy our fine cuisine throughout the day.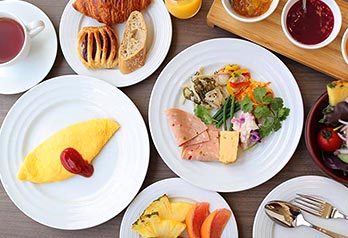 Breakfast buffet with 60 different dishes made with local ingredients from around Okinawa and Kyushu
Enjoy 60 varieties of foods in our hearty breakfast buffet, including generous servings of local island fruits and vegetables and other ingredients from around Kyushu. Enjoy our delicious and hearty breakfast to provide a powerful start to your day.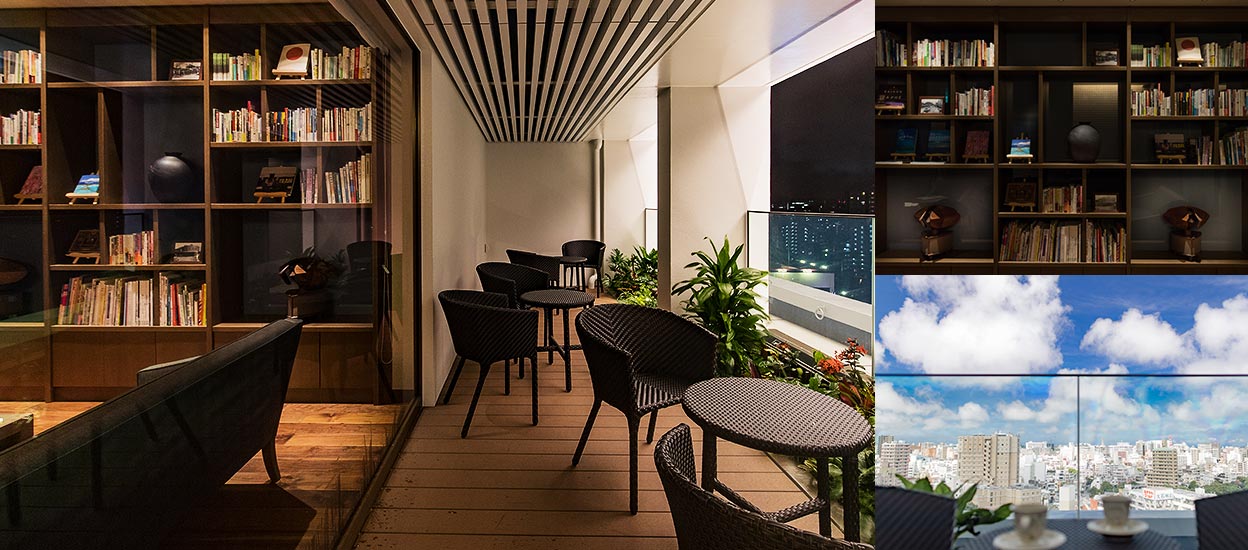 Library Lounge & Terrace
Library Lounge & Terrace
Our guest lounge is located on the 13th floor. Spend some quality time relaxing and listening to comforting music or browsing through our selection of travel books in this lounge reserved only for hotel guests. You can also enjoy a coffee on the terrace which overlooks downtown Naha.
Relaxation Salon

"Sanatio", located on the top floor of the hotel, is a one-room relaxation salon. Here we provide a superb relaxation course featuring the use of aromatic oils.
LOCATION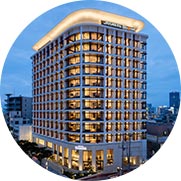 Downtown Naha, We are located just
a one-minute walk from Kokusai Street.